Testing -PSAT, SAT, ACT, AP, and more
SB172 CAHSEE Information
Effective January 1, 2016, the California High School Exit Exam will no longer be a requirement for graduation and will be removed as a requirement all the way back to 2006. If you did not graduate solely due to the CAHSEE you will be eligible to pick up your diploma and order a copy of your transcript beginning January 4, 2016.
Mt. Pleasant High School will be contacting each student based on their last contact information we on file. If you are on of these students and what to update your information, please contact the Registrar at herediaa@esushd.org
Congratulations!
The Preliminary SAT/National Merit Scholarship Qualifying Test (PSAT/NMSQT) is a program cosponsored by the College Board and National Merit Scholarship Corporation (NMSC). A standardized test that provides firsthand practice for the SAT®, it also gives SFHS 11th graders a chance to enter NMSC scholarship programs and gain access to college and career planning tools.
The redesigned PSAT/NMSQT is aligned with the redesigned SAT and will launch in October 2015. Like the SAT, the redesigned PSAT/NMSQT will measure the skills and knowledge that are essential for college readiness and success.
The redesigned test includes:
| | |
| --- | --- |
| Reading | 60 min |
| Writing and Language | 35 min |
| Math | 70 min |
Total: 2 hours, 45 minutes. This test is paper based.
Scoring
Some scores will be reported on the same scale used for the SAT: this scale ranges from 400 to 1600 for the composite score, 200-800 for two area scores, and 10-40 for test scores
See College Board (Redesigned PSAT)
See Redesigned PSAT Practice Test


The SAT is offered seven times each year in the U.S. and six times internationally. It is offered in October, November, December, January, March (U.S. only;SAT only), May and June. Students may take the new SAT starting march 2016. It will replace the current SAT and be offered throughout the school year.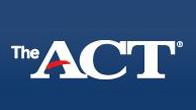 The ACT
Students are encouraged to sign up early for test dates.
ACT is also offered at other locations (not MP). Please check the website below for more information.
To register for the ACT, go to the ACT Student website (linked below) and follow the instructions. See your counselor for MP's School Registration #.
Click on the "Scores" link of the ACT Student website for information about when scores will be made available once the testing is complete.
AP Scores Available Online in JulY
May 1-5 and
May 8-12, 2017
Week 1
Test Date
Morning (8 AM)
Afternoon (12 PM)
Monday
May 1
AP Chemistry
AP Environmental Science
AP Psychology
Tuesday
May 2
AP Computer Science A
AP Spanish Language and Culture
AP Art History
AP Physics 1: Algebra-based
Wednesday
May 3
AP English Literature and
Composition
AP Japanese Language and Culture
AP Physics 2: Algebra-Based
Thursday
May 4
AP United States Government and Politics
AP Chinese Language and Culture
AP Seminar
Friday
May 5
AP German Language and Culture
AP United States History
AP Computer Science Principles
Studio Art: Last day for your school to submit digital portfolios and to gather 2-D Design and Drawing students for the physical portfolio assembly. Students should have forwarded their completed digital portfolios to their teachers well before this date.
Week 2
Test Date
Morning (8 AM)
Afternoon (12 PM)
Monday
May 8
AP Biology
AP Music Theory

AP Physics C: Mechanics

IMPORTANT ALERT AFTERNOON (2 p.m.)
Special Exam time.
AP Physics C: Electricity and Magnetism
is the only exam given at 2 p.m.

Tuesday
May 9
AP Calculus AB
AP Calculus BC
AP French Language and Culture
AP Spanish Literature and Culture
Wednesday
May 10
AP English Language and Composition
AP Italian Language and Culture
AP Macroeconomics
Thursday
May 11
AP Comparative Government and Politics
AP World History
AP Statistics
Friday
May 12
AP Human Geography
AP Microeconomics
AP European History
AP Latin