The Mission of Mt. Pleasant High School is to make a difference in the lives of our students by providing an academically challenging, supportive and safe environment; and to prepare them for college and career.
Here at Mt. Pleasant High School, we strive to provide a positive learning environment for all students. As the Principal, it is my goal to ensure that students receive a quality education while at Mt. Pleasant and that their high school experience prepares them for any post-secondary plans they may have. Our staff is dedicated to working with students and community to increase student achievement and offer students opportunities that will help them grow academically and socially. On behalf of the entire Mt. Pleasant High School staff, I thank you for your support and invite you to visit us. ~ Sincerely, Ms. Guerrero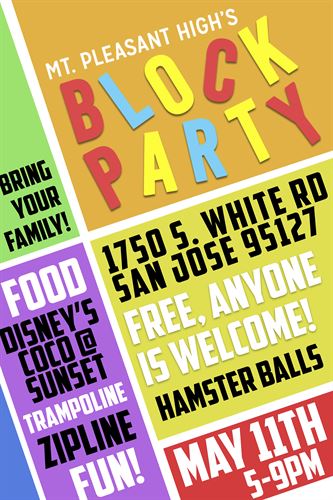 Class of 2018 Graduation
May 22nd at 6pm
SJ Center for the Performing Arts
Seniors - Turn in your college acceptance letters!
Holidays in United States
MP Activities Calendar